We often get request from various artist at Back of the Bus Podcast to play their music and we are more than happy to take your request so send us an mp3 at backofthebuspodcast on the google mail system, or
drop it here
but please try to listen to at least one episode for 5 minutes, any 5 minutes, before wasting your time. For example, and I'm not going to give up the name of the artist, but Jesus fucking Christ, Lord 'ol mighty save me now because we play spiritual Hip-Hop all of the time. We play straight propaganda on a regular basis. Although we have never played Christian Hip-Hop we do play religious music.
Also, a prediction: San Francisco will experience an earthquake within the next 65 days.
To download this weeks' edition in MP3, click
this
: Back of the Bus Podcast (Right Click, Save Target As)
In this episode we play:
1. De La Soul Ft. Mf Doom - Spitkicker_Presents_the_Next_S - Rock Co.Kane Flow
MySpace
2. Killah Priest - The Offering - Salvation
Killah Priest (of Sunz Of Man) - The Offering
3. IMMORTAL TECHNIQUE - BELLY OF THE BEAST (The volume is good so turn it up)
GNN
4. IMMORTAL TECHNIQUE - BLACK OUT SPECIAL
MySpace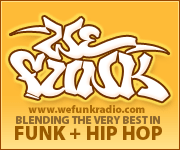 This weeks album art provided by
drop.io
SEND US MUSIC
Download mp3
Subscribe
for free and get Back of the Bus automatically.
How to get the FREE podcast in .mp3 or iTunes/iPod or Zune
the feed is: http://www.podshow.com/feeds/backofthebus.xml
send us mail: backofthebuspodcast on the google mail